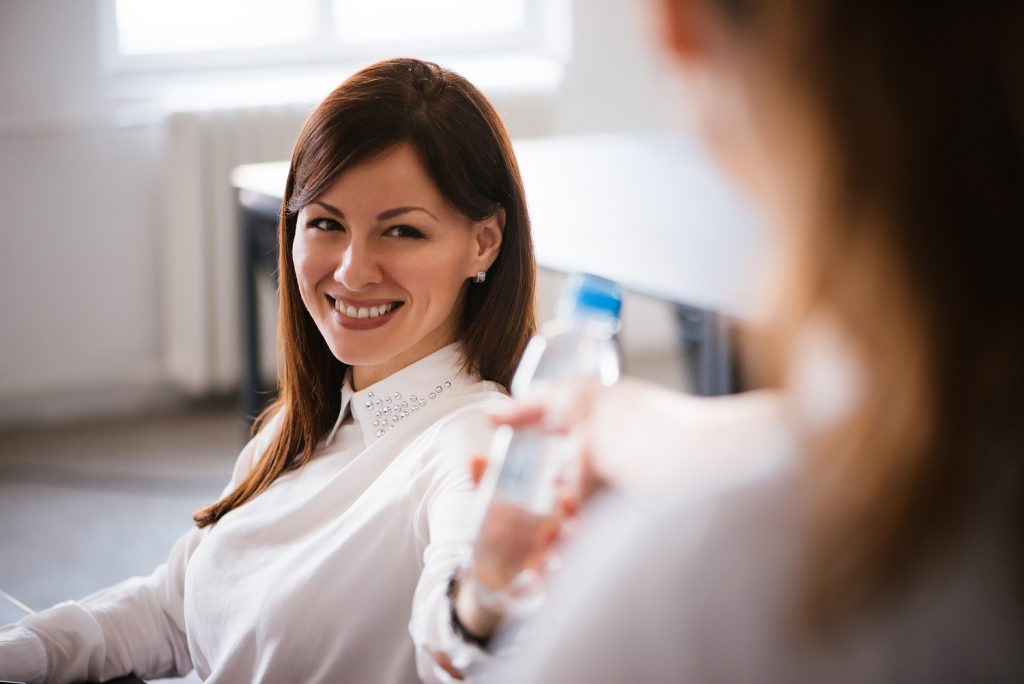 Have you ever wondered who purchases bottled water? As it turns out, just about everyone does. In fact, its sales continue to grow year after year. The still or flat varieties sold the largest percentage last year followed by seltzer or sparkling water and jugs or bulk water. Continued growth keeps happening because of an "interest in health, product innovation from water brands and the surge in popularity of sparkling waters."
So, what makes this cold refreshing beverage so popular? 
The answer depends on who you talk to. Found in both vending machines and micro-markets, bottled water offers many benefits and has the potential to meet a wide variety of Augusta employee needs. The following are just a few of the features that make it popular.
Bottled water is…
Versatile
     

It can be consumed at any time of the day.

     

Water mixes well with many other types of beverages.

     

You can drink it cold or hot.

     

It can be found with carbonation or without, and flavored or plain.
Healthy
      C

ontains zero calories

      K

eeps the body hydrated

      I

mprove one's mood and focus

      H

elps replenish lost electrolytes
Portable
      C

onvenient when on-the-go

      E

asy to carry it with you

      A

vailable in many locations

      R

elatively simple disposal
Safe
      R

egulated as a food product by the FDA

      H

as a long shelf life

      Should

be kept on hand for an emergency or disaster situation

      H

elps prevent illness when traveling outside of the U.S.

With the great demand for bottled water, it is important to make sure that your Augusta employees have access to a variety of choices during their work day. Hydrated employees are more likely to be in a better mood, be more focused, and be more productive. A large selection of low or no sugar, flavored carbonated waters can also be a refreshing treat during a work break.
What bottled water options do you offer in your Augusta micro-market or vending machines? Riverside Refreshments can help you determine the best combination of flat and carbonated bottled waters as well as other beverages to offer in your office break room. To learn more, contact us at 800 476 2337.