Your body comprises about 60% water. Therefore, it's not surprising that sipping on refreshing drinks throughout the day can boost your health and happiness. In fact, employees who drink more water enjoy increased productivity. That's why it's important for workplaces to stock their Augusta vending machines with plenty of beverage options.
Here are six essential beverages to offer in your Augusta break room.
1. Water
Unsurprisingly, water is the number one Augusta beverage vending machine must-have. Drinking water keeps your team hydrated. As a result, employees can stay focused and stay in shape. Water also fends off headaches and boosts happiness. Offer a variety of water options as part of your Augusta micro-market service. For example, flavored sparkling water and bubbly seltzer are great options to mix things up!
2. Energy Drinks
Another wonderful choice to include in your lineup of Augusta refreshing drinks are energy drinks. They're the perfect afternoon beverage to get you over that afternoon slump! Moreover, energy drinks come in a wide assortment of yummy flavors. They also improve your alertness and focus!
3. Teas
It's smart to stock your break room with popular beverage choices. As a result, your employees will feel right at home in the office. It also encourages them to drink more throughout the day. Tea is a very popular break room beverage. Iced tea can revitalize a tired worker on a hot summer day. Furthermore, drinking iced tea offers numerous health benefits. It enhances the immune system, decreases stress, and improves heart health. So, include tea in your Atlanta office coffee service today. Your employees will thank you for it!
4. Sports Drinks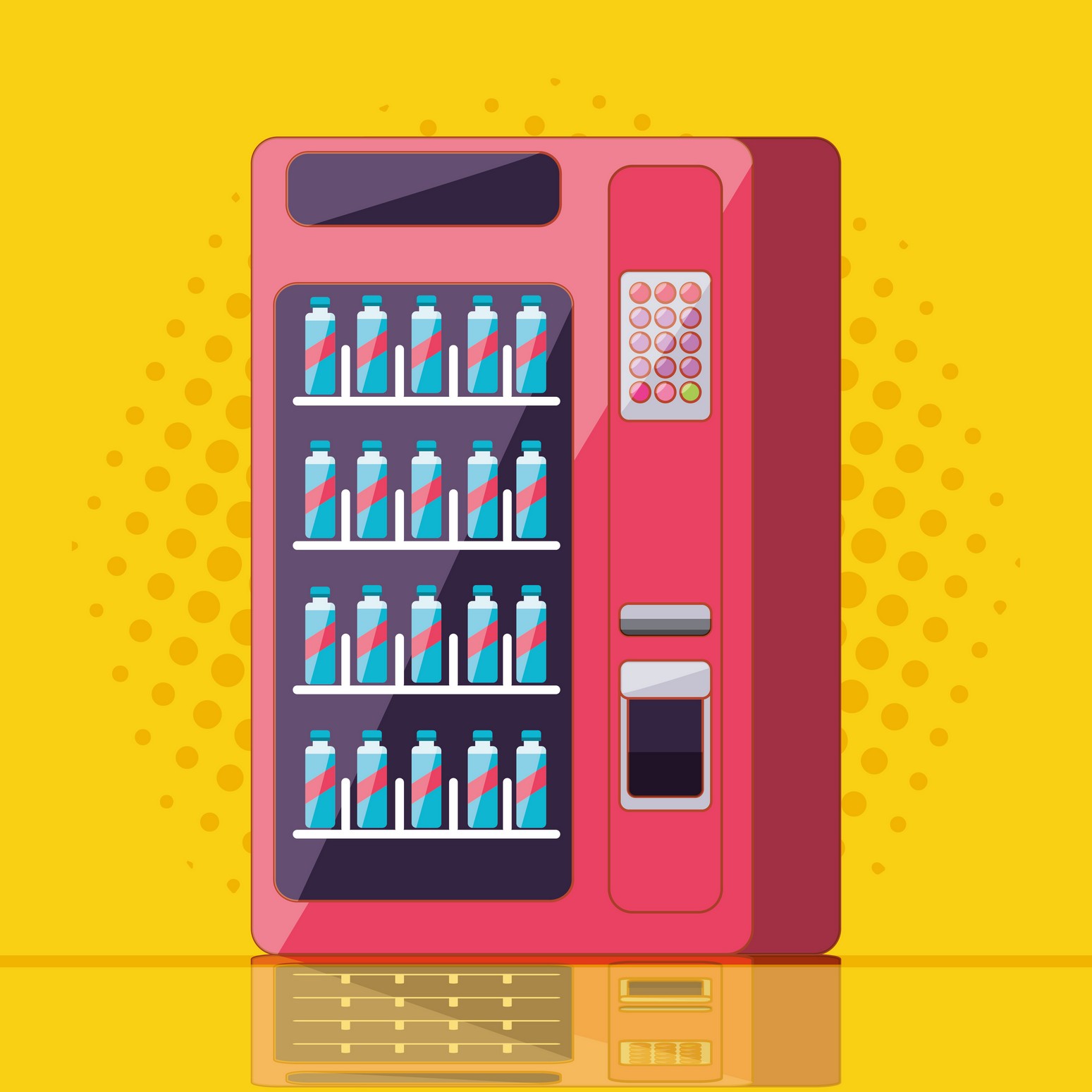 Sports drinks don't have to be enjoyed just at the gym! These are also a great office option. For instance, drinks like Powerade and Gatorade fight off dehydration. They also come in zero-sugar and zero-calorie options. This makes sports drinks a great option for employees who want a better-for-you drink.
5. Soda
Soft drinks are a crowd favorite in every Augusta break room. Who can resist sweet flavors with lots of bubbles? Moreover, soda can instantly perk up a tired worker! What's more, when you partner with us we will work together to make sure your office favorites are always in stock! You never know when that craving will hit, and it's important to us that you can always count on our vending machines!
6. Augusta Healthy Refreshing Drinks
Another great vending machine addition are healthier drink options. Augusta healthy beverages help to promote workplace wellness. For example, diet soda and sparkling water are flavorful and low in calories. Promote positive lifestyle choices by offering a variety of better-for-you beverages in your office refreshment services. Not only will it improve your employee's satisfaction, it'll also show them you care.
Enhance your Augusta beverage vending machines with us!
Do you need help with your Augusta office break room solutions? Riverside Refreshments can help! We can put together a customized plan to enhance your break room experience. To learn how we can assist you, call us today at 706-793-2723. We look forward to helping you find the perfect beverages for your employees!